Montfort School, Kattur – Trichy is managed by the Christian Religious Congregation of the Montfort Brothers of St. Gabriel known for their unique service in the field of education mission around the globe. Montfort school was established in the year 2006 and now has seen unprecedented growth nurturing more than 4000 students from all walks of life.
It is not an exaggeration to call it the real TEMPLE OF LEARNING.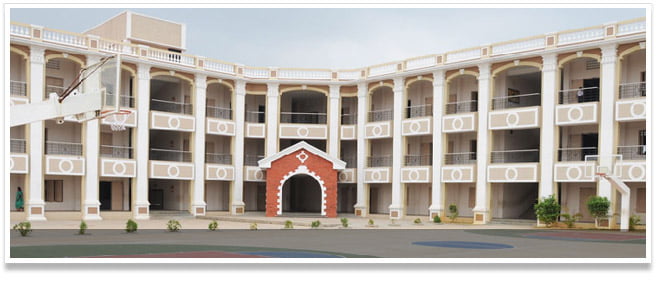 1 March 2006 was a historic day on which more than 2500 people expressed their confidence in the Montfort Brothers by registering and expressing their willingness to entrust their wards to the care of the Brothers in the upcoming school. This happened under the thatched roof, when a few concrete pillars were the only signs of the school to be established.
St. LOUIS MARIE GRIGNION De MONTFORT, the founder of the Montfort Brothers of St.Gabriel, was a great visionary who lived in France during the 17th & 18th centuries.
CONTACT
6, Maris Ave 3rd St, Cantonment,
Tiruchirappalli, Tamil Nadu 620001