To make the good god known and loved through love,Truth,Hope & Joy.
Holy Cross  GHSS ,Teppakulam , Trichy-2 is a well reputed girl's school. This School was founded in 1902 as a primary school and in 1905, the school was upgraded to High school. Since 1978 , it has been functioning as a Higher Secondary School with a permanent recongnition.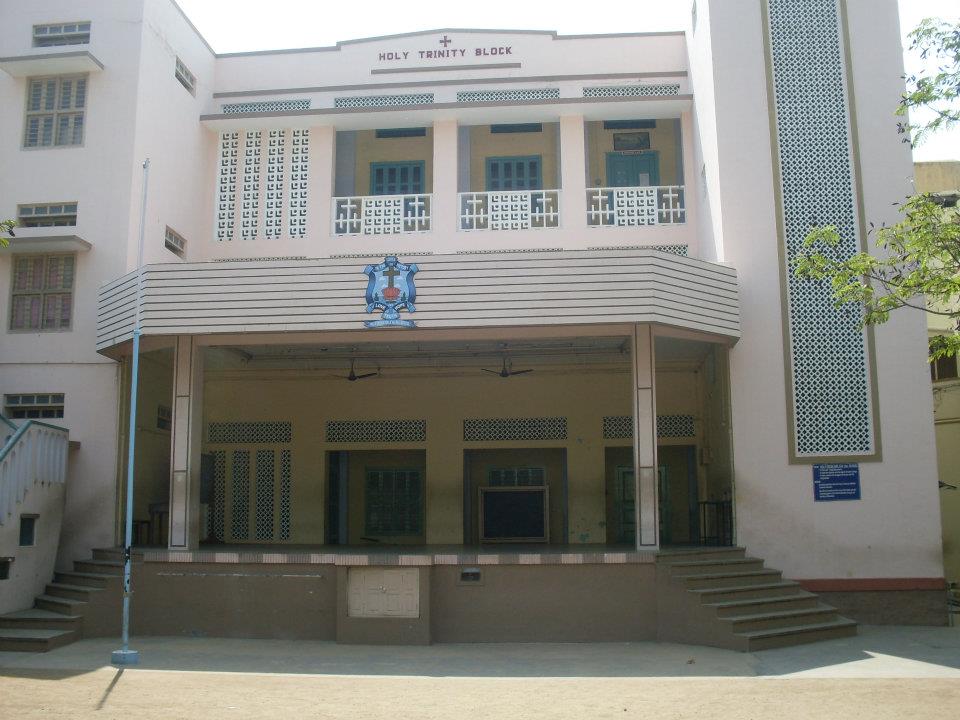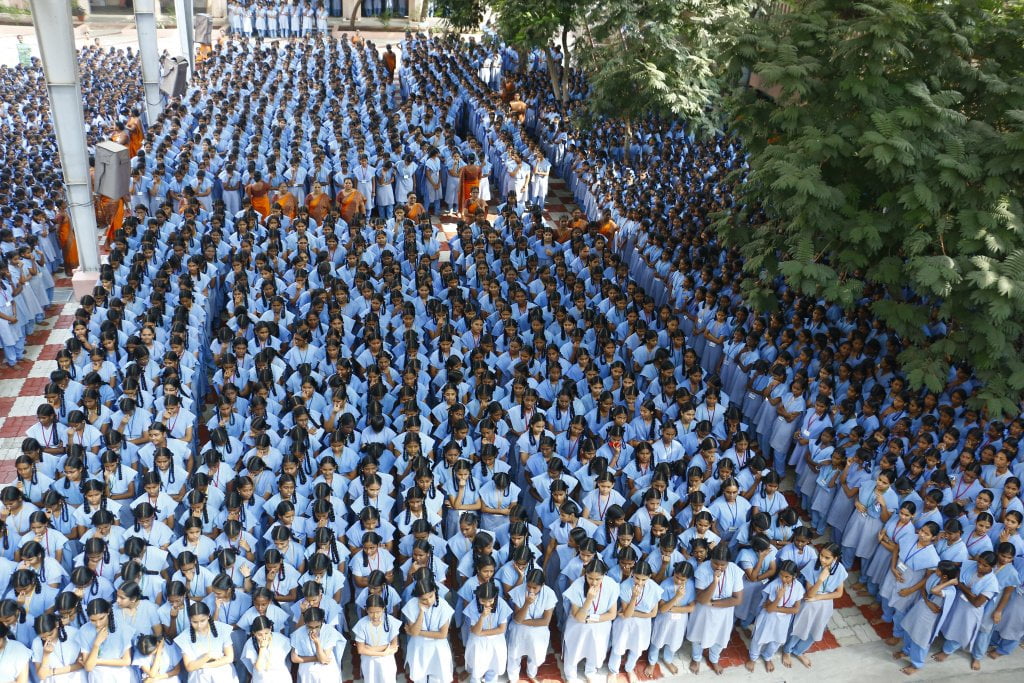 Holy Cross Girls' Higher Secondary School, run by the sisters of the cross, has been in the forefront of women's education for eight decades and more. The school was established in the year 1902 and it has crossed more than 114 years of education excellence. Following the state board syllabus, the school dedicates itself to build responsible citizens for the society.
The emblem stands to spell the values Love, Truth,Hope and Joy.
The Cross in the midst of the Lotus with the oil emphasizes the sacrificial love of Christ, which spreads in order to strengthen humanity.