Mahathma Eye Hospital has various sub-speciality clinics in the field of ophthalmology catering to 350-400 out patients and 40-50 surgeries everyday.
Mahathama Eye hospital is committed to grow as a platform for providing vision to all. We pledge to save the bountiful gift of God -THE EYES – to make all proficient to see this beautiful world ever after. Our hospital seeks to preserve and restore the sight of present and future generations by providing the highest quality health care to our patients.
" HOLISTIC APPROACH TO QUALITY EYE CARE FOR EVERY ONE "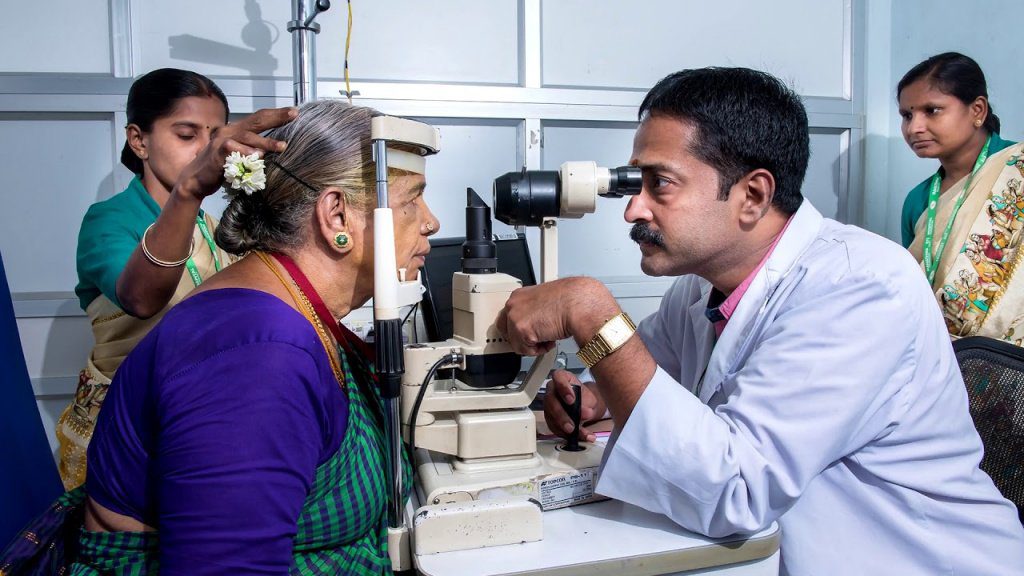 Our hospital believes in long-term relationship with their customers. As they approach us, they are not mere customers for us, in fact then onwards, are part of our family. So we ensure their well- being ever after.
CONTACT
Mahathma Eye Hospital Private Limited
No. 6, Seshapuram, Tennur, Tiruchirappalli-620 017.
Phone : 91-431-2740494 , 2740494, 2741198