Ibrahim Park, one of the popular parks on West Boulevard Road in Tiruchi, is a hit with residents and passers-by.
It is located on a busy locality, traders and merchants of Singarathope, West Boulevard Road, Marakkadai and business representatives of various companies too take time in visiting the park.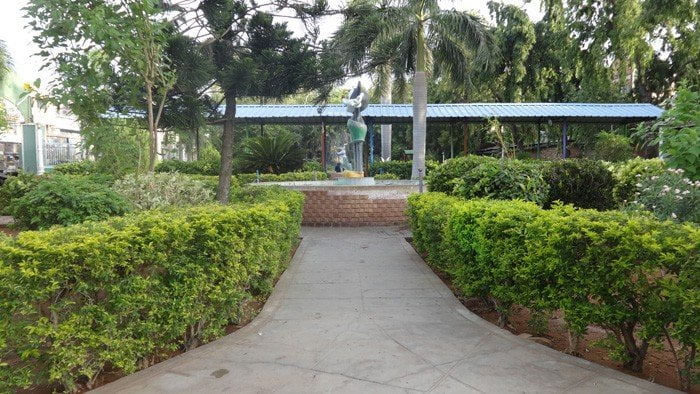 While a portion of the park is dedicated for children, other portion is landscaped with grass mounds, plants, and a foot-path over pool and fountains. The overgrown plants and grass reflect the poor maintenance of the park, which is one of the oldest parks in Trichy.