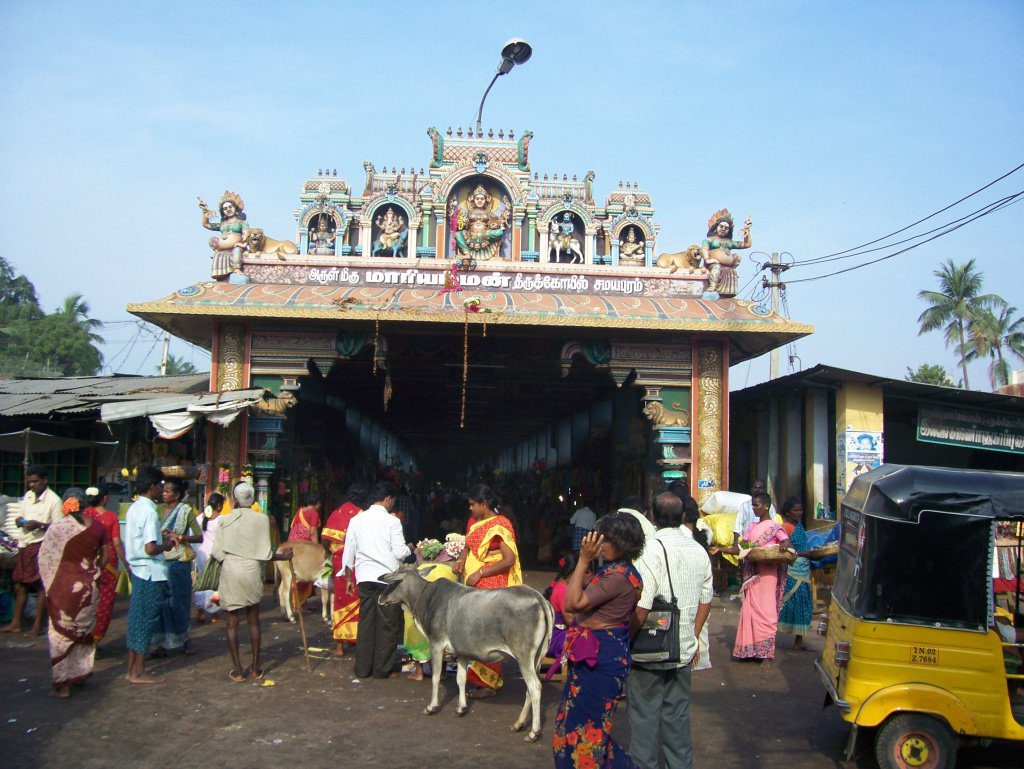 Samayapuram is 15 kms from the town and an important pilgrim centre famous for the Mariamman Temple dedicated to Goddess Mariamman. There is a legend that King Vijayaraya Chakkaravarthi built the present day form of the temple. Chithirai Car Festival (April-May) is famous festival of this temple. Persons affected by chickenpox and smallpox come to this place, stay here and pray to Goddess for speedy recovery. Abisheka Theertham (Divine Water) is sprinkled on them after pooja and they are believed to get recovered very quickly.
There is a separate rest hall for their stay in the temple. In ancient period this region was ruled by Chola Kings. Samayapuram is also known by the names Kannanur, Kannanpuram, Vikramapuram and Mahalipuram in ancient times. Flower Sprinkling (Poochoridal) Festival is conducted during the month of March and Chithirai Car Festival is conducted during the month of April. Devotees offer prayer by rolling themselves around the temple prakaram (corridor) known as Angapradatchanam. Government and Private Buses are available from Chathiram Bus Stand.
FESTIVALS
Thai Poosam usually occurring in the Tamil Month of Thai
Like most Tamil temples the main festival is during the start of the summer, generally in April. During this time, the temple chariot processions and teppams (lake processions) happen.
All the Fridays in the Tamil months of  Aadi (15 July – 17 August) and Thai (15 January – 15 February) are celebrated in a grand manner.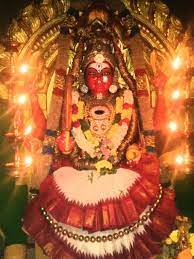 Chithirai Ther Thiruvila
Samayapuram is located 15 km from Tiruchirappalli on the National Highway (NH-45) which is now a 4 Lane Road from Chennai to Tiruchirappalli.
At Samayapuram, the Chithirai Chariot Festival is celebrated for a period of 13 days. The Festival Starts on the 1st Tuesday of the month "Chithirai". The 'Ther' (Ther = chariot) procession during the Chariot Festival is on the 10th day of the Festival. The 'ther' with Goddess Samayapuram Mariamman will be pulled around the Temple by devotees. It is a Maha Festival — Grand Festival, which attracts Lakhs of Devotees.