The museum was set up with initial funding of ₹1 crore (US$140,000) in order to preserve old artifacts and photographs, rare documents and equipment for posterity. In early 2013, the construction of the museum began at an area of 9,500 square feet (880 m2), adjacent to the Rail Kalyana Manadapam (Community Hall), near Tiruchirappalli Junction, and was formally inaugurated on 18 February 2014 at a final cost of ₹1.5 crore (US$210,000)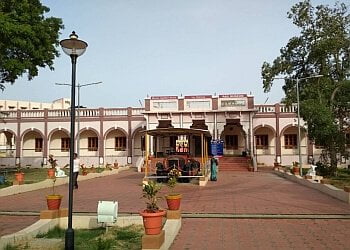 Some of the indoor exhibits include old documents and digital archives (rare photographs, maps, gazettes, railway manuals and books used during the British Raj) and epoch artefacts (old lamps used at stations made up of "China glass", clocks, bells, staff badges, etc.). The outdoor exhibits include a couple of vintage locomotive engines and a functional toy train.
The Railway Heritage Centre is a railway museum–cum–heritage centre for rail exhibits at Tiruchirappalli, Tamil Nadu, India.