Jamal Mohamed College was founded in 1951, as an affiliated college to the University of Madras and then affiliated to Bharathidasan University, Tiruchirappalli, when it was formed in 1982. Jamal Mohamed College is situated in the central part of Tamil Nadu, Trichy. It's primary objective is to provide higher education to the downtrodden and socially backward section of the society in general and Muslim minority in particular.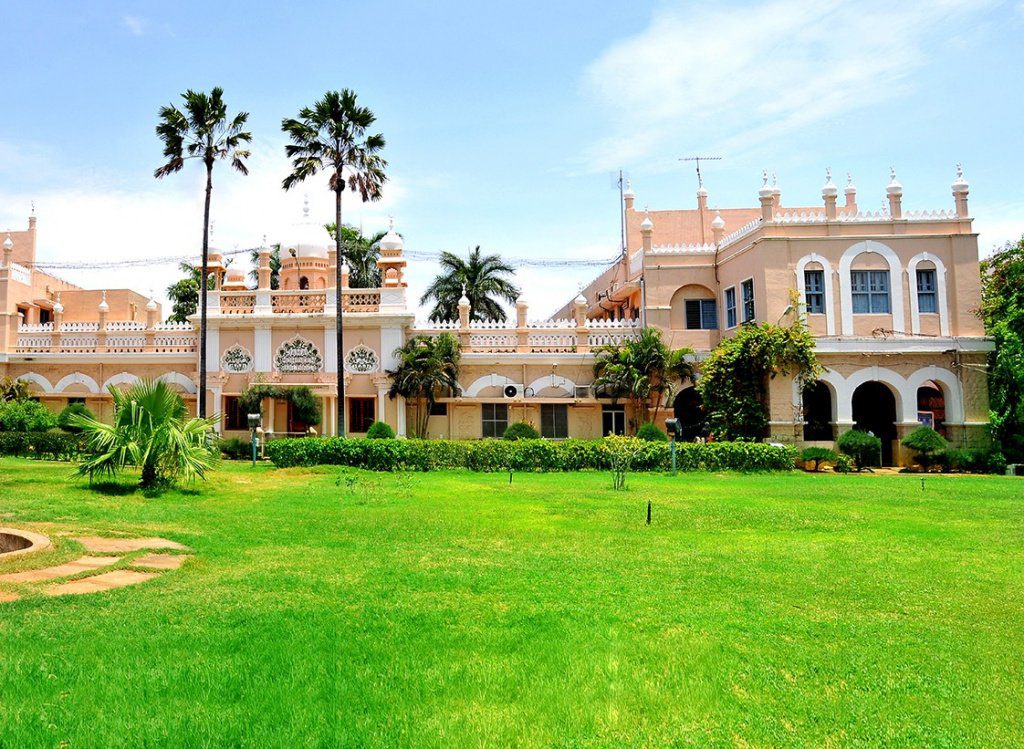 In January 2009, the College was accredited by NAAC with A-Grade (2nd Cycle) – CGPA 3.6 out of 4.0. Our College was bestowed with the unique honour of "CPE" status Phase-I and Phase-II by the University Grants Commission under the Scheme "Colleges with Potential for Excellence" in 2011 and 2016 respectively. We retained the 'A' Grade awarded by NAAC during the third cycle of accreditation in 2015.

To become a world class, highly acclaimed,innovative and competitive centre of academic and extra academic excellence in Higher Education by offering value added and socially relevant programmes to the students including minority, backward and socially disadvantaged sections of the society
MOTTO OF THE COLLEGE
'Show us the right path'
EMBLEM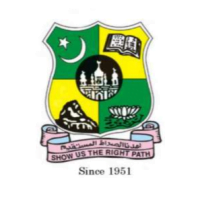 The emblem of the college consists of a shield divided into four parts with a circle in the middle.
On the top left, there is a crescent and a star, a symbol of Islamic culture and faith in future prosperity.

On the right, there is an open book symbolizing knowledge. At the bottom right, there is a lotus, the symbol for purity and prosperity.

The bottom left represents a replica of Golden Rock standing for strength and striving. Inset in the mid-circle is the frontage of the college main building with a dome and minarets representing the essence of Islamic culture:

The present is a preparation for the Hereafter. Underneath the shield is a ribbon containing a verse from the Holy Quran in Arabic Script followed by its translation in English that reads
CONTACT
Jamal Mohamed College,
P.Box.No.808, #7 Race Course Road,
Khajanagar,Tiruchirapalli-620 020
0431 – 2331135 & 0431 – 2331235