Ucchi Pillayar Temple is a 7th-century Hindu temple, one dedicated to Lord Ganesha located a top of Rockfort, Trichy, Tamil Nadu, India. According to legend, this rock is the place where Lord Ganesha ran from King Vibishana, after establishing the Ranganathaswamy deity in Srirangam.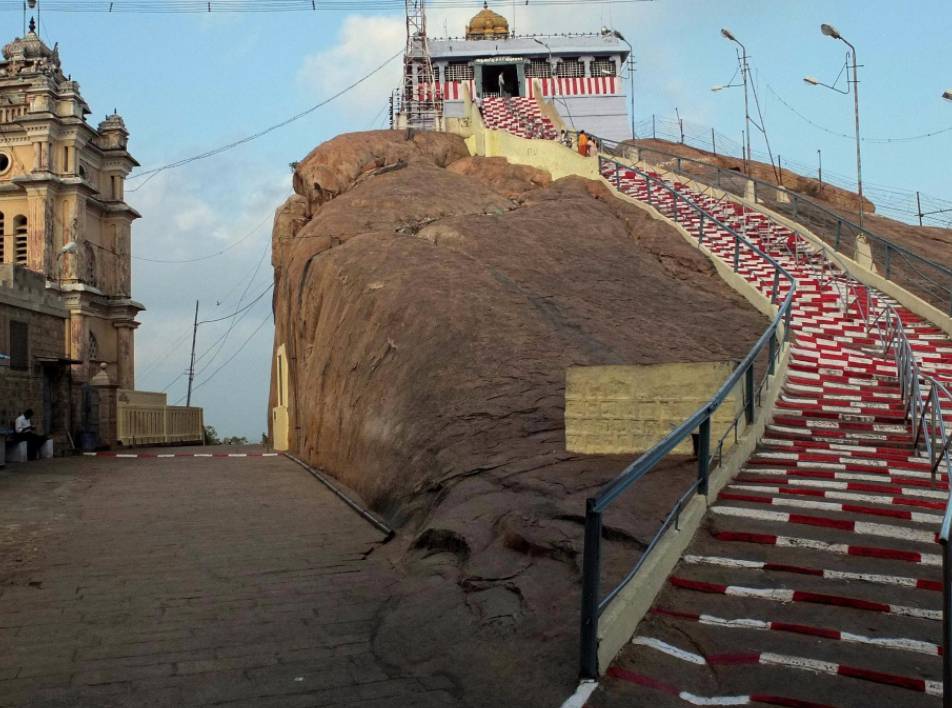 PLACEMENT
It's located in Tiruchirapalli.
Rock Fort, N Andar St, Tiruchirappalli, Tamil Nadu 620002
ANTIQUITY
Ultimately Rama wins the war and as a token of love, he gives Vibishana a vigraham (idol for worship) of Lord Ranganatha, a form of Vishnu.
Vibhishana, though he supported Rama, was basically an Asura, hence the Devas (who are arch rivals to Asuras as per Hindu mythology) wanted to stop this idea of an Asura taking Lord's supreme form to his Kingdom. They request the help of the Remover of obstacles and God of learning, Lord Vinayaka and the Lord accepts the plan. This is similar in many regards to the story of Lord Ganesha in Gokarna[3] with Ravana in the same Ramayana period.
The place in which the Ranganathan deity was kept was later covered in deep forests, due to disuse and after a very long time, it was discovered when a Chola king chasing a parrot found the deity accidentally.